Shows we've hosted in the past...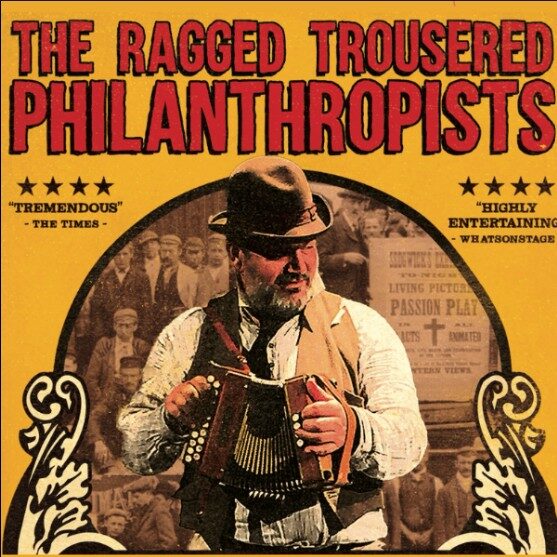 The Ragged Trousered PHILANTHROPISTS
Wednesday 22nd November 2023
Neil Gore performed a one-person version of the classic novel by Robert Tressell to a sold-out show!
Samia Malik
Songs to Heal and Empower
Album Launch and Tour
Saturday 14th October 2023

Singer and songwriter Samia Malik joined us for her new album release and a tour which took her all over England and brought her right here to The Bureau!
Samia's bold brand of fusion music extends and subverts the traditional Urdu Ghazal form to explore contemporary issues around identity, race and gender. Samia's powerful original songs are written in Urdu and English, combining soaring Eastern melodies, electronics, tabla and deep bass grooves which are supported by live visuals of Samia's original art & translations.
MARA
by Dominic Kelly. Directed by Kersti Ståbi
Saturday 30th September 2023

It's 1868. Morten is a discharged soldier scraping a living on his croft on the edge of Sweden's ancient forests. His life is blighted by insomnia and filled with troubles made up largely in his own head.
Suddenly he begins to suffer nightmares. A friend tells him he's plagued by a Mara - a possessed person who visits another in spirit form as they sleep. To free himself from a Mara, he must discover their identity.
But who is it?
Funny, unsettling and moving, this solo storytelling performance is...
- a whodunnit
- a deep dive into the dreamscape of Swedish folklore
- a delve into our oldest forests
- a journey through our tortuous relationship with sleep
...and an exploration of what it might mean to be really awake!
The Beast In Me - The Devil's Violin
Saturday 24th June 2023
The Beast In Me - a fascinating tapestry of interwoven tales from long ago! A charming, chilling and thrilling evening's entertainment from the most basic of components - beautiful music and enchanting words.
This was the final tour of The Beast in Me and the group's final tour as The Devil's Violin!
The Jug and The Sixpence: A Unique Evening of Supernatural Lancashire Folktales and Discussion with Jacqueline Harris MScR
Friday 19th May 2023
The unforgiving wind tears over Morecambe Bay, Pendle Hill and the flatlands of the Fylde where the fae dance and witches fly.
Come for old and new stories of Lancashire, and to explore what it means to story our landscape.
Cardboard Cosmos
Saturday 15th April 2023
A mysterious cardboard craft crash landed right here in Blackburn! As Blackburnians arrive to find a pile of cardboard wreckage from outer space, everyone is wondering who could possibly have been flying it.
Cardboard Cosmos was a live, interactive performance welcoming two mysterious visitors from a hidden corner of the galaxy. A rapt audience of children helped them find their way around Blackburn, mend their broken spaceship and finally find a place to call home!
There was cardboard creativity, crafting, a sustainable message and a little musical mayhem in the innovative new performance from the Stute Theatre team.Brought to The Bureau with funding from Spot On rural Touring and supported by Big Imaginations. www.stutetheatre.co.uk
Yours Sincerely - Will Jackson
Saturday 14th May 2022
Will Jackson has accidentally stolen 300 second class stamps from the Post Office. But he's making them count. He's going to write letters. From reconnecting with old friends and ex-boyfriends to run-ins with the marketing department at John Lewis, stamp collecting has never been so sexy…
Based on real-life correspondences; storytelling and lipsync cabaret collide in this queer coming-of-age comedy about the complications of 21st-century communication.
'Yours Sincerely' has been brought to Lancashire by Spot On Lancashire in a partnership with
Inn Crowd
.
Are you looking for a venue?
Get in touch if you'd like to bring your show to The Bureau!