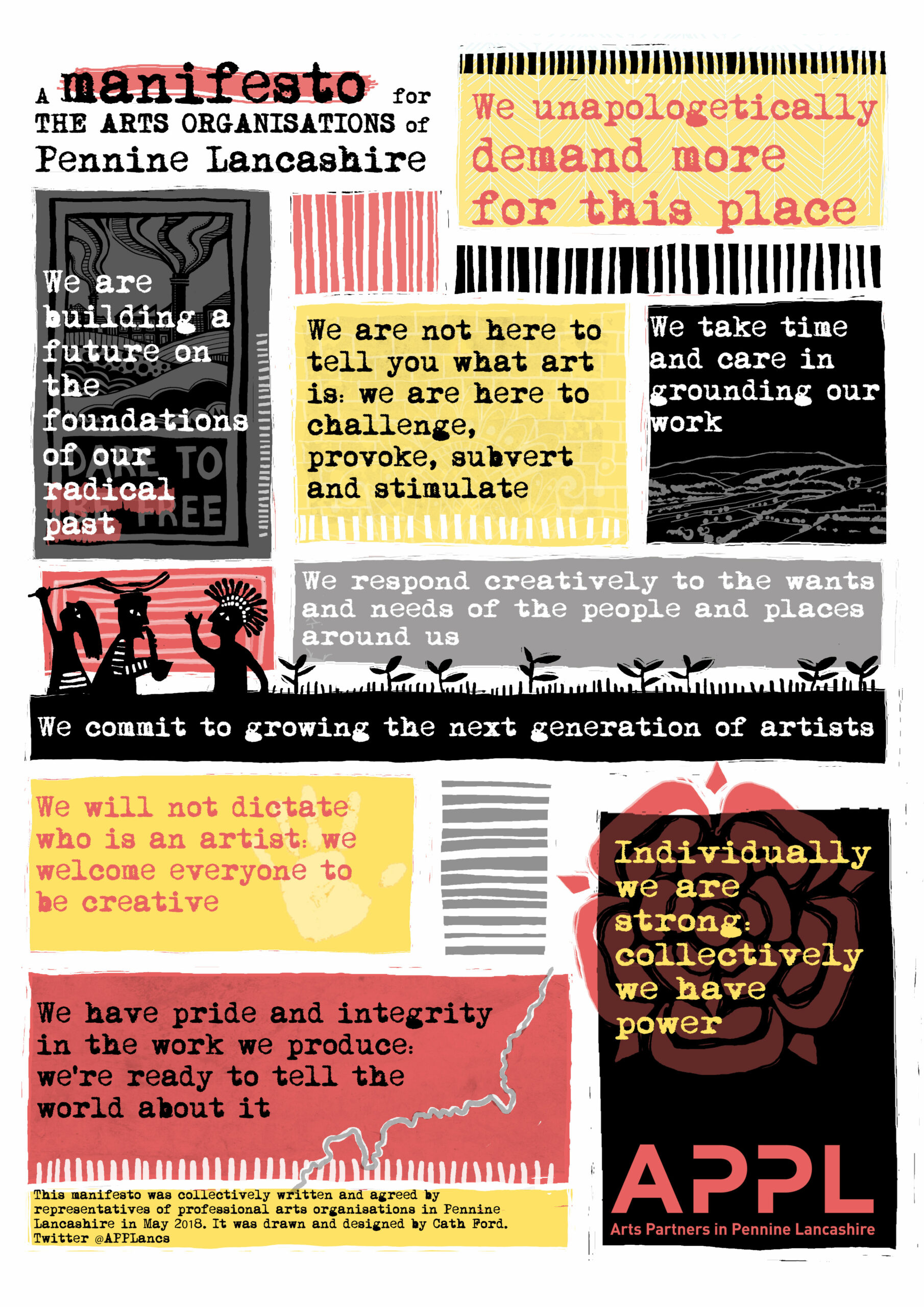 The Bureau is an arts organisation based in Blackburn town centre, a place where people from Blackburn and beyond can create, learn, connect and belong.
We are artist-led, building on the roots of the organisation as a series of artist interventions at St John's Centre (our original home) in 2014.
The Bureau is a second home for many, providing a place where people know they are valued and supported and can make a difference. The organisation is built on the hard work, creativity and passion of many people.
The Bureau is more than a building, it is a community.
We are part of a movement in our town aimed at making this a place where people want to stay, a place which is a vibrant and creative place to live and work.
We are members of APPL (Arts Partners Pennine Lancashire) a consortium of arts organisations in the area, and played an active role in drawing up the manifesto for the arts in Pennine Lancashire.
If you are interested in being involved in any way, or for more information on possible use of the space please get in touch with us at info@bureaublackburn.co.uk