The Bureau is in the heart of Blackburn town centre in the former Thwaites Training and Visitor Centre on Penny Street (or Daniels/The Waterloo Hotel depending on your age).
Originally based in St John's, an unused former church which was more recently home to Citizens Advice Bureau (hence our name), we relocated to our current home after a devastating fire destroyed St John's in April 2019.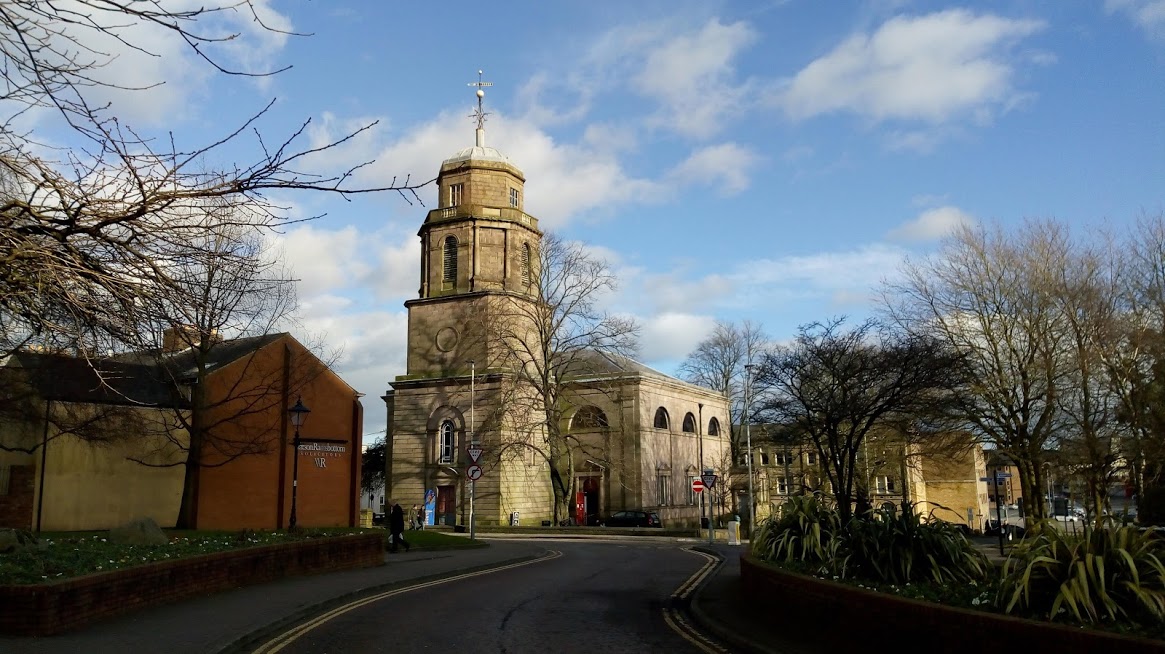 In addition to our own programme of work, we host regular arts, health, learning and social activities. which have included Dance for Parkinson's, Repair Cafe, community learning sessions, Blackburn Folk Group, Obscura Darkroom, Blackburn Festival of Light and Place of Welcome.
We are proud to be supported by Blackburn with Darwen Borough Council. We are part of the Children's University scheme and are also able to offer Arts Awards at Discover and Explore levels.
If you are interested in being involved in any way, or for more information on possible use of the space please get in touch with us at info@bureaublackburn.co.uk