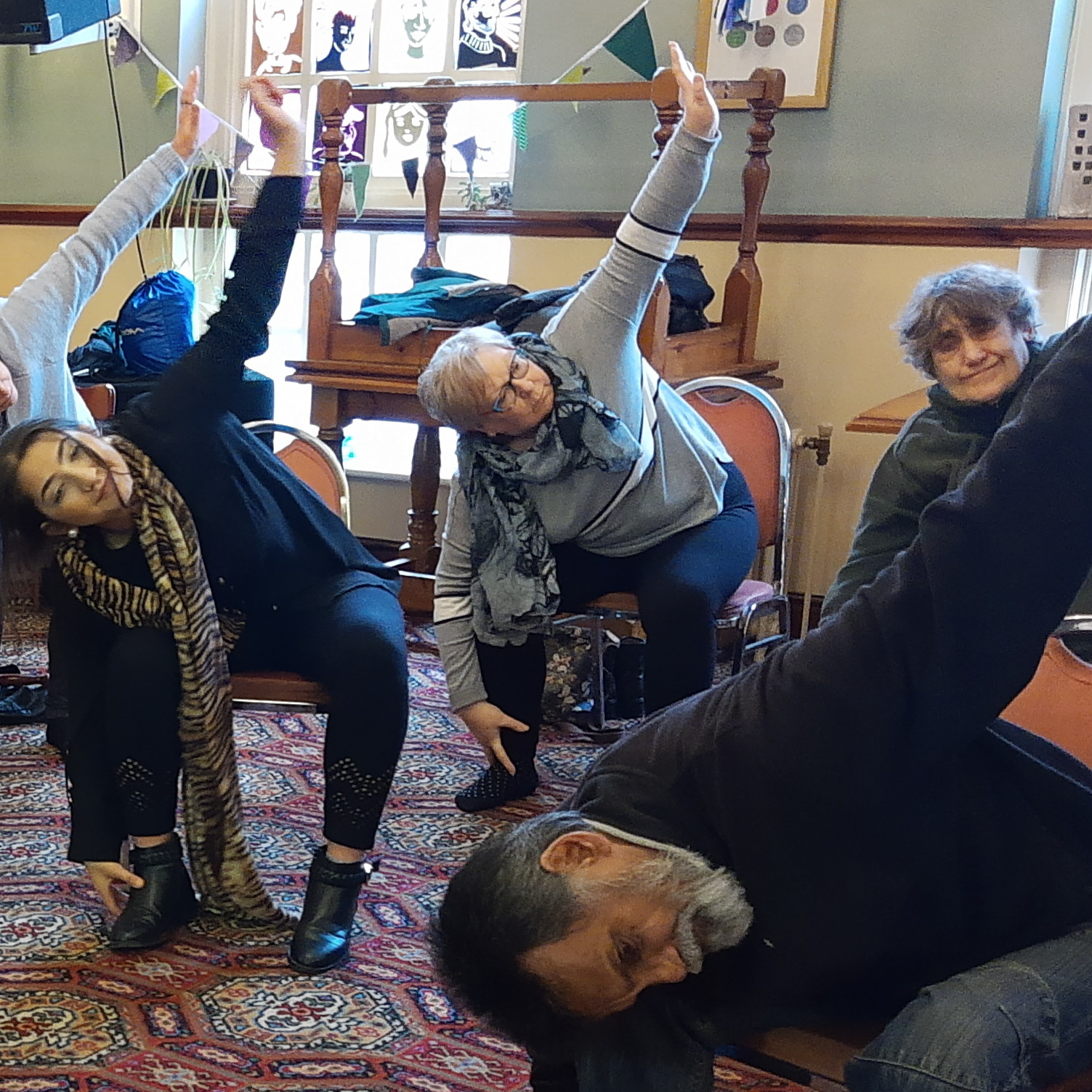 Social Prescribing looks beyond purely medical solutions, to develop interventions that can support resilience and recovery.
Our town has been hit particularly hard by Covid, worsening existing health and social inequalities. Thrive enables us to work closely with partners in the borough to provide a programme of activities which will help people to build confidence and connections, express themselves, learn new skills and improve their general health and well-being.

Current Thrive Workshops at The Bureau
Monday 11.00am - Midday - Chair Yoga with Karen
Tuesday 4.15pm - 6.45pm - Music Group with James
Wednesday 9.30am-11am - Place of Welcome - Just drop in
Wednesday 5.45pm-7.45pm - Adult Community Street Band
Thursday Midday - 2.30pm - Thursday Art Group
Friday 10.00am-Midday - Artful Minds self-led art and craft group
If you are interested in taking part in any of these sessions, please either complete the self-referral form here and we will get back to you, pop in to Place of Welcome on Wednesday morning or email us at thrive@bureaublackburn.co.uk or call 01254 664215
For more information about Thrive in general or if you want to speak our Thrive co-ordinator email james@bureaublackburn.co.uk
Thrive is a partnership between The Bureau, Lancashire Wildlife Trust and Blackburn with Darwen Borough Council, working the local Social Prescribing Alliance, Social Prescribing Link Workers and Community Connectors to develop The Bureau as a hub for Social Prescribing activity.