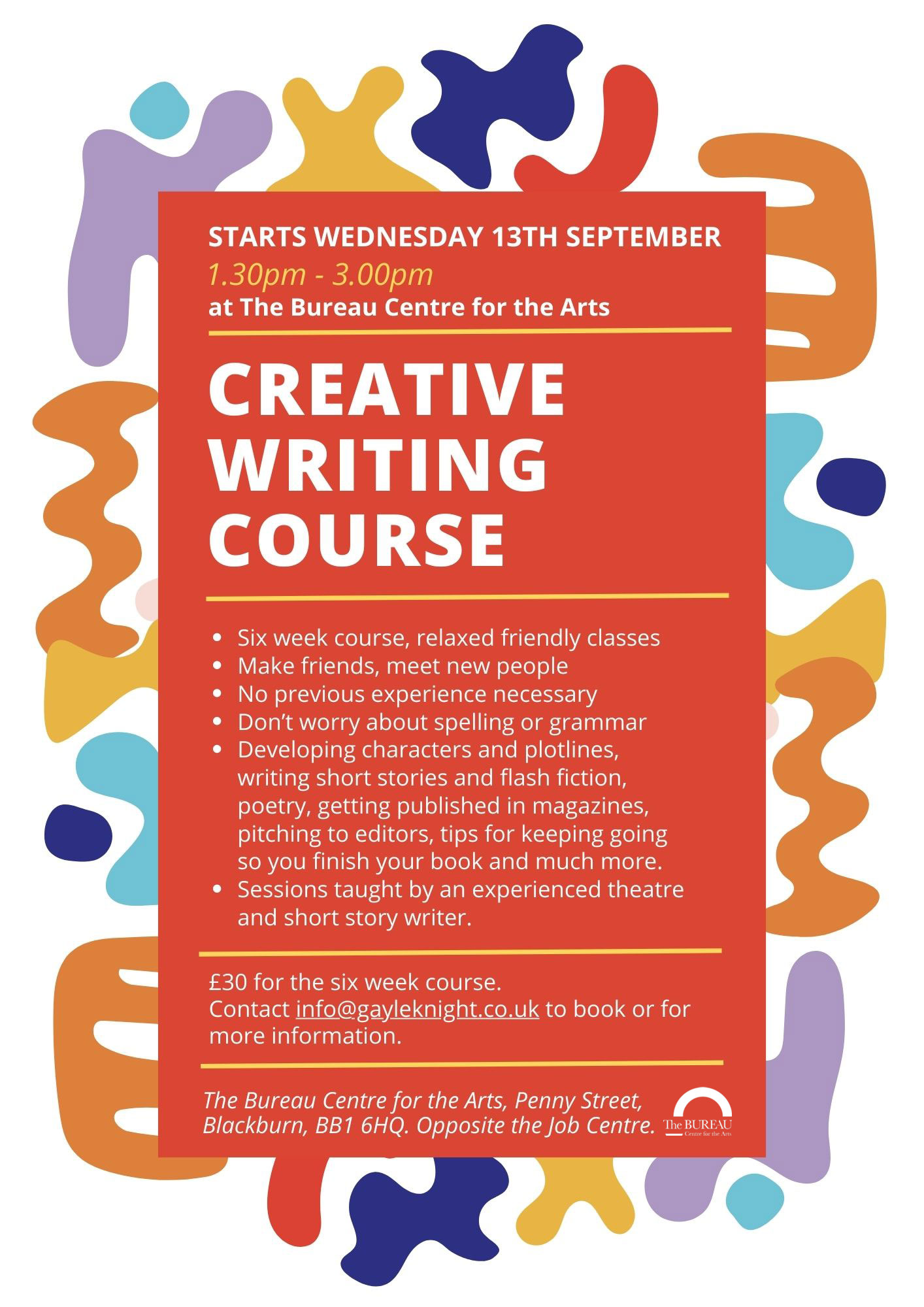 Starts Wednesday 13th September
1.30pm - 3pm
6 week course
£6 per session/£30 for the whole course

Relaxed, friendly classes. Make friends, meet new people.
No previous experience necessary and don't worry about spelling or grammar!
Developing characters and plotlines, writing short stories and flash fiction, poetry, getting published in magazines, pitching to editors, tips for keeping going so you finish your book and much more!
Sessions taught by an experienced theatre and short story writer. This course is not delivered by The Bureau.
Please contact Gayle Knight at gayle@gayleknight.co.uk or call 07767 383435 with any enquiries and to book your place.
Sessions will be on the ground floor with level access.
Tea and coffee will be available for a donation to The Bureau.